A compact construction with seat and back rest belted in high density foam, electrically operated flexible chair.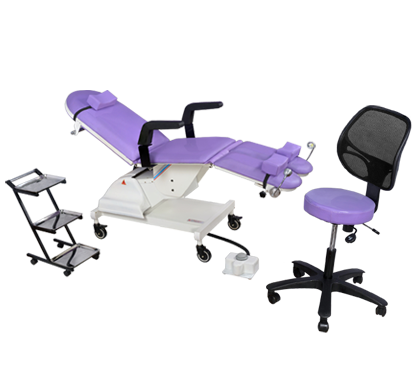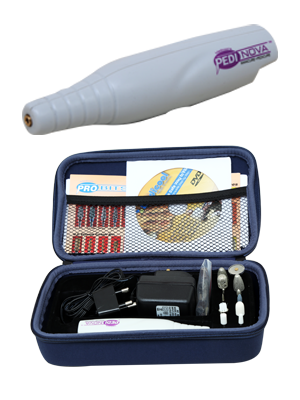 ELECTRIC PEDICURE KIT (PEDINOVA PRO)
The Pedinova Pro is a powerful, High performance, combination Pedicure and Manicure machine. This set includes 14 professional tools and travel case. The pedinova features a powerful variable speed 20,000 rpm motor and is ideal for trimming and shaping both fingernails and toenails, smoothing rough skin and calluses, as well as shaping acrylic and gel nails.
The Podofix brace® complete set with a number of braces, all instruments and materials required for the application on the brace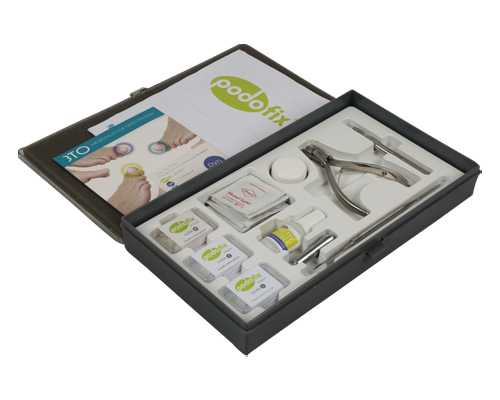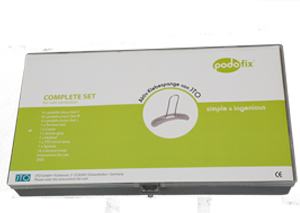 PODIATRY INSTRUMENTS PACK